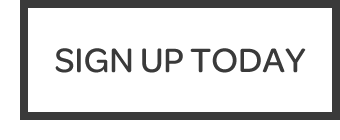 Voice is the new frontier in television search and discovery. Most consumers are watching TV with a smartphone in hand and increasingly with Amazon Echo or Google Home listening in. This means they are beginning to expect their pay video services to support voice functionality too. However, adding comprehensive voice search to your content discovery platform can be a complicated undertaking.
In this webinar, Colin Dixon, founder and chief analyst at nScreen Media, will lead the discussion with TiVo experts as they explain what it takes to seamlessly implement conversation services on an operator's search and recommendations platform. You'll also hear how voice services can drive revenue and satisfaction with your video service.
Join our webinar on Thursday, August 17 at 11am EDT for answers to critical questions, including:
What are the major components needed to implement conversational search?
Do personalized results improve engagement and increase content consumption?
What is contextual voice search?
Is there a ROI for implementing voice search, or is it simply a must-have for keeping up with the competition?
---
What/When
TiVo Webinar: Giving Voice to Television Discovery
How natural-language search can drive revenue and customer satisfaction
Thursday, August 17 at 11am EDT (8am PDT, 4pm BST)
Sign up today
---
Win an Apple Watch
Register for and attend our webinar in its entirety on August 17 and you'll be entered to win an Apple Watch Series 2 ($300 value). One winner will be selected at random, and the winner's name will be announced at the end of the broadcast.

No purchase is necessary. Contest is open to USA, Canada and UK residents only. For complete contest rules, click here.
---
Webinar Panelists
Colin Dixon
Chief Analyst, nScreen Media
Tik Patel
Senior Director, Product Management, TiVo
Chris Ambrozic
Senior Director, Product Management, TiVo